Color me jealous. Maybe one day I will be able to have a closet that looks like one of these (as I type this I feel extremely shallow...).
Maria Menounos
- I mean...for all we know, this is just the shoe rack at Saks. I'm just trying to make myself feet better.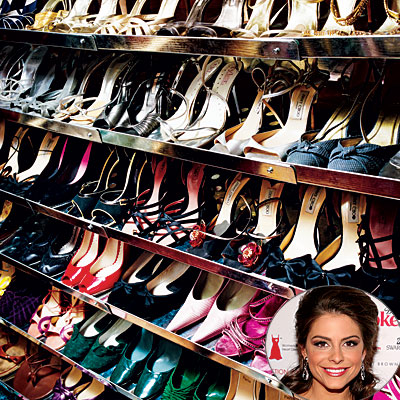 Mariah Carey
- Look familiar? What I didn't realize is the picture I used from my first post is only PART of her shoe closet. The worst part is, not all of her shoes are on display. Some of her 1,000 pairs are
in storage. Do you think she wouldn't mind loaning a girl some of those shoes?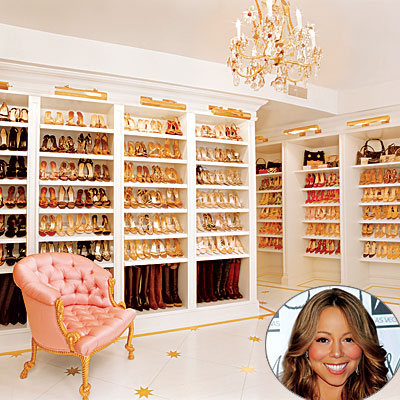 Paula Abdul

- I guess since she's so little, she 'needs' all those heels. Sigh...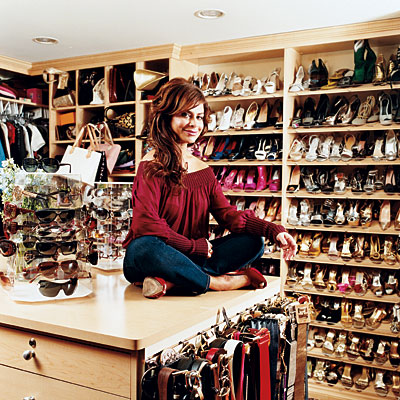 Eva Longoria

- I think her 133 square foot closet is just about the size of my apartment.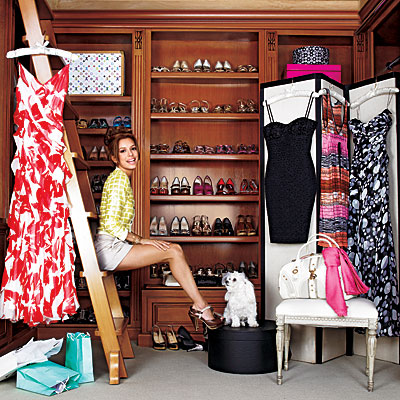 Christina Aguilera

- A ladder in my shoe closet? Yes please. Though I might pass on the leopard print carpet.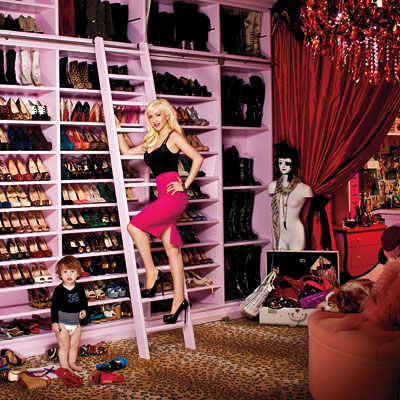 Ashley Tisdale

- Her shoe closet is an entire ROOM full of over 250 pairs of shoes. I should have been a Disney child star. If only I had some talent...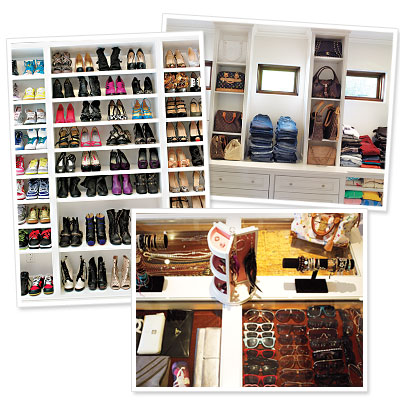 All pictures and info from InStyle.com